Introducing Grace, the Founder & Chief Designer at 'Kinds of Grace' ethical vegan handbag brand.
Grace is proud to run a brand that is fully vegan. Grace takes great pride in the brand and loves to show that vegan handbags and goods can be luxurious and vibrant, full of colour and life, without harming animals.
I love Grace's designs & ethos of her brand, quote from Grace "It's a simple concept. That we can be inspired by nature without taking from it."
The Paradisio bag & matching purse that I received are both absolutely stunning & I'm really excited to see what the future holds for this incredible brand 'Kinds of Grace'.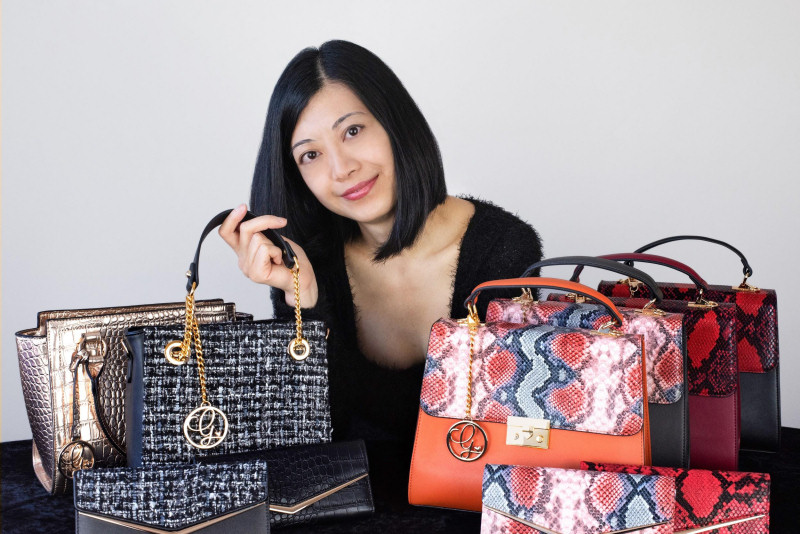 Grace, can you tell me about your journey to becoming a vegan?
I've long avoided eating most meat out of personal preference but after moving to Melbourne from Hong Kong, I started a journey to a vegan lifestyle. This was in large part inspired by learning about the environmental impact of animal agriculture, especially watching documentaries such as Cowspiracy and Racing Extinction. Those resonated with me, for reasons of climate change, pollution, water use, deforestation, not only in the food industry but also in fashion – something that hit home as a previous lover of leather goods. The environmental impact as well as ethical problems in extreme animal suffering helped spark my change to go vegan.
Who have been your key influencers on your vegan journey & why?
There have been several role models along the way, both in the public sphere and closer to home. Certainly environmental campaigners from Jane Goodall through to Greta Thunberg have helped inspire the idea of taking a stand and making moves for the better, rather than passively accepting the status quo. Whilst not vegan specific I've also been inspired by those campaigning for other social issues, such as Malala Yousafzai with female education. On a more personal side, I've been lucky to have my partner, a long time vegan, who supported me in the transition, and honestly, now as a new mother, having my little one as a reminder to try to leave the world in a better place for the next generation.
What inspired you to build a vegan brand?
I've always loved high fashion luxury and the chance to create a vegan brand in that space is a dream come true.
A few threads in my life came together at the same time and helped me make the leap. Firstly, after having spent several years in the digital fashion space as a creative lead, I was looking for an opportunity to take the next step and build my own label.
At the same time, I had also gone vegan and started learning a lot more about the difficult truths of animal use in the fashion and accessories industry. Also learning how leather is terrible when it comes to emissions, pollution and water usage, and for the most part doesn't degrade naturally as you might expect.

And lastly, my partner was starting a vegan food project at that time which I was actively helping on, which was the final trigger for me to say – why don't I try to give this a shot myself, and make a new accessory brand that stands for something better than the status quo today with leather, fur, silk and suede etc. Within a few short weeks I'd come up with several designs, then took the following months to turn those into real prototypes and map out the steps to launch.
On your website, you mentioned the early days of starting your business were challenging at times, so what is it that kept you moving forward on this journey?
Yes, as a first time founder, I did underestimate just how hard the entrepreneurial journey is. From trying to find the right production studio whose working environment I could feel proud of, from trying to chart the right tone for the designs, to the difficulty of finding mission aligned creatives to collaborate with at the start… the challenges have been numerous. Keeping me moving forward was a sense that I couldn't give up when many others have things so tough in life. I may get demoralized or cry a few tears at the setbacks, but I made sure to take a deep breath and just keep moving forward.
What inspires you when designing the look of the bags?
I look to vibrant motifs and textures from nature when thinking about new designs. There's a lot of inspiration, whether it's from walking in the bushland here in Melbourne, through to watching a documentary like Planet Earth or reading an article about wildlife conservation. In fact that was one reason I designed the debut collection as I did, due to the lack of those colorful designs I enjoy, compared to the popular trend of monocolor minimalist styles. In my eyes fashion from the heart should be about self expression and feeling comfortable with sharing your creative outlook, even if it strays from the norms.
If you could choose one person in the public eye to be the brand's ambassador who would it be & why?
That's an interesting question, one I haven't given much thought to, to be honest. I prefer the label to have an authenticity, that speaks to the message that it's about all of us who can be the change and choose kinder options. I'm inspired by women of all ages, colours, backgrounds who choose a cruelty-free path.
How easy was it to source luxury vegan materials to make your bags with?
For the most part not as challenging as you might think. Vegan leather alternatives have come a long way and continue to iterate, whether it's much more durable eco-PU leather through to newer textile innovations like pineapple fibre leather created by Piñatex. It's an area I'm keen to explore further in future collections, there's a lot of new materials that show much promise, particularly once they get economies of scale.
Can you tell me how the materials you use are less harmful to the planet?
With animal based materials actually being some of the most environmentally damaging during the sourcing stage, the alternative materials we use have a much lower impact. The Global Fashion Agenda (p. 42) reported that cow skin leather has by far the largest environmental impact, with synthetic leather being less than half in comparison. Silk is listed as the second most damaging, and wool is one of the highest for greenhouse gas emissions. We avoid all of these materials, that are not only harmful to the planet but of course also to the animals used in their production.
The vegan leather used for majority of our collection is an eco-PU, a synthetic material with a much lower impact than PVC. Our current collection of bags are lined with a vegan alternative to silk and some feature a wool free tweed. Although they're both made from synthetic fibres, they're overall a lower environmental impact and we also believe it's more sustainable to produce quality made products that'll last for years to come! We're always open to how we can be more sustainable and aim to reduce our impact further, looking towards new material innovations being developed.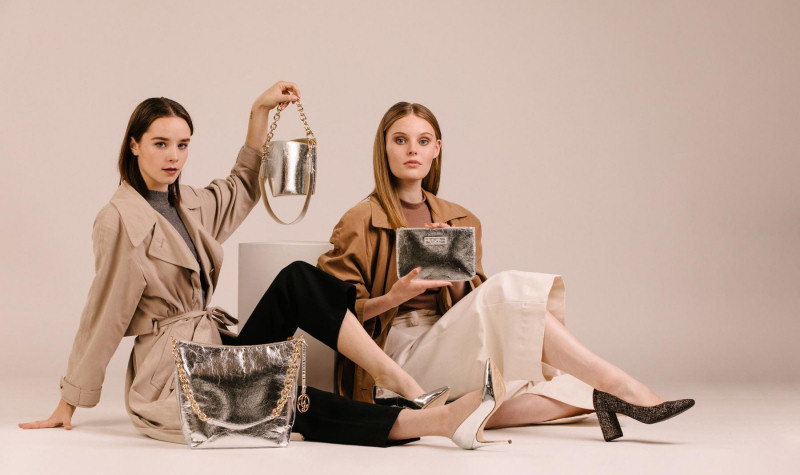 Can you tell me more about your new collection that's made from pineapple leaves?
This incredible material innovation Piñatex is made from pineapple leaf fibre, turning what would've been thrown out as waste into an additional profit for the fruit farmers.
I had a lot of fun designing this collection which has quite a futuristic vibe, featuring metallics in that unique texture that Pinatex creatures. Currently in the final stages of production, we're really excited about the styles launching soon. I believe plant-based innovations like this are the future and want to work hard to help make that a reality.
Grace, it was an absolute pleasure to speak with you and discover more about your amazing ethical brand. I'm looking forward to seeing more of your Piñatex designs and watching the brand continue to grow internationally and enjoy the brand recognition it truly deserves.
« Vanita: Founder of LaBante London
Rina Einy: Founder of Culthread »