Introducing Rina Einy, a lady who has worn many career hats spanning decades including professional tennis player investment banker, full time mother, Director of Finance and Managing Director of a family owned outerwear business. Rina always wanted to start her own brand and here it is – the amazing Culthread.
I received my 'Hampstead' jacket & all my dream jacket requirements were answered. This jacket really does have it all, looks and feels great whilst making a very important statement – 'Look it's possible to find cruelty free, recycled materials and be glam, functional and stylish'
This is a coat everyone should have and really is a statement piece to be proud of.
When & why did you start your ethical brand Culthread? Was there a pivotal moment?
I started thinking about founding an ethical outerwear brand after finishing my MBA in 2016. Despite being in the outerwear business I was finding it more and more difficult to find a jacket that was in line with my values, and that I loved. I was looking for something that was beautiful, practical and ethically produced; a stylish jacket that was comfortable to wear, with a hood and pockets, but that was also cruelty free, made by a company that was conscious of the sustainability issues surrounding our industry and was determined to do something about them. This jacket proved difficult to find! Seeing as it didn't exist, I was determined to make it a reality.
Why did you choose the name Culthread?
Anyone starting a brand does not realise the difficulty in finding the right name! On the face of it, it doesn't seem that challenging to choose one and start your company, but almost every single name that you can imagine has been trademarked or is in the process of being trademarked in the 'fashion' category! This makes life difficult, because every time you think you have the perfect 'one' you find out that you can't use it. I came up with so many ideas that I was unable to use, that I was truly on the point of despair. In the end, I woke up in the middle of the night with the name 'culthread' and although convinced it would be 'taken' I checked anyway. I was happily surprised to find out that it was possible to start the trademark process, and the brand name was established several months later.
The idea behind the name is that culthread stands for certain values which are existential for the brand; kindness to the planet, to people and to animals. I wanted a name that would become synonymous with people who shared these values and loved fashion. Whilst the word 'cult' could have some negative connotations, here it is meant in the positive sense, meaning a group of like-minded people interested in kind, quality 'slow fashion'.
How do you turn recycled plastic into clothes?
Can you explain the process from beginning to end?
rPET, or recycled polyester, is made by melting down existing plastic and re-spinning it into new polyester fibre. It can be made from post-consumer plastic containers and bottles, as well as post-industrial and post-consumer input materials. Around 10 used plastic water bottles would contain enough recycled fibres for the fabric of the outer shell of one culthread coat.
The insulation (or padding) of all culthreads are made with Thermore ® Ecodown, made from 100% post-consumer plastic bottles. The insulation of each winter jacket again saves around 10 plastic bottles from landfill. Thermore ® began manufacturing thermal insulation from plastic bottles in the mid 1980's; post-consumer PET bottles are broken down into resin and reinvented as polyester fibres to sustainably imitate the warmth and light weight of natural down, with no virgin polyester or animal cruelty involved.
Whilst the choice of recycled fabrics are still relatively limited, high quality 100% recycled materials are available, though they do cost more than non-recycled alternatives. Recycling polyester requires around 60% less energy in production compared to virgin polyester (an estimated reduction of 32% in CO2 emissions). Polyester currently accounts for around 60% of world production of polyethylene terephthalate (or PET) – almost double that used to manufacture plastic bottles. Reusing polyester fibres can therefore make a huge contribution to reducing global energy and resource requirements. Clothes made from recycled polyester can be recycled over and over without quality loss, so that one day polyester recycling and usage could become a circular system.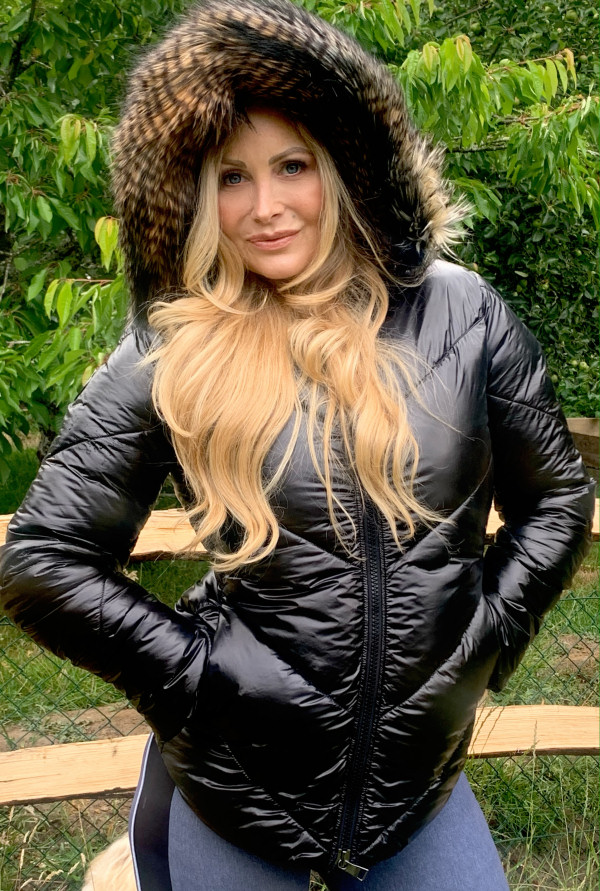 Do you feel that by offering such fantastic faux alternatives those who currently purchase real fur will make the switch to purchasing your fabulous faux fur jackets & coats?
I was determined that culthread would prove to all that faux-fur is as beautiful, soft and luxurious as natural fur. We exclusively use the highest quality, and if you don't believe me, buy one – returns are free if you don't agree, but I am sure that you will! I strongly believe that there can be no possible reason for purchasing an item of clothing that contains natural fur; the more awareness people have of the cruelty inflicted on animals by the fashion industry, and the more that they realise that there is a luxurious alternative to natural fur and down, purchasing behaviour will change.
Can you please elaborate on the statement 'We are a SLOW FASHION brand'?
The global fashion industry is worth the combined GDP of 126 of the world's poorest countries, or about 1.35 trillion pounds. This figure has been steadily increasing and it is thought that it will continue its upward trajectory. Research suggests that the global fashion industry is responsible for around 10% of global carbon build-up. Some 80 billion new garments are produced each year and around 80% of all clothing produced ends up in landfill or incinerated. The 'slow fashion' movement is focused on challenging industry culture, with a view to making consumers and retailers more ethically conscious of the negative impact associated with the fashion industry.
At culthread we consider 'slow fashion' to be an awareness and consideration of all the processes and resources required in the manufacture and sale of clothing. For us, the fundamental ideas are as follows: careful sourcing of 100% recycled and rescued deadstock fabrics, ensuring ethical wages and benefits in our atelier for our staff, making quality pieces that will last and remain fashionable, producing small limited editions only to avoid the consequences of overproduction and excess stock.
If you could choose one famous influencer to be the brand's ambassador who would this be & why?
At the risk of being predictable, I would have to choose Livia Firth. She is the 'face' of fashion sustainability and ethics in the UK and also has the style and vibe of a culthread woman.
Do you feel the future of fashion on a bigger scale will be ethical & if so why do you feel it will be?
I think that the first problem is defining what we mean by 'ethical'. There are a lot of brands and retailers that call themselves 'ethical', 'sustainable', 'green', and so on, but there are no industry standards about exactly what these things should mean. Until there are globally recognised standards, which brands are 'ethical' will be difficult to quantify. For example, there are brands that have been known to incinerate huge quantities of excess stock but have recently introduced an 'eco' style in order to be viewed as more ethical and concerned about the environment.
The appeal of fast fashion Is strong and has recently become a part of our culture. There is also the issue of affordability, as it is clear that based on current practises, very low prices for ethically produced fashion are unobtainable. Nevertheless, I believe in being optimistic that the future of fashion will move in a more ethical direction, though this will take some time. There is currently much more awareness in advanced economies about the damaging effect that the industry is having on the planet, its people and animals, in its current form.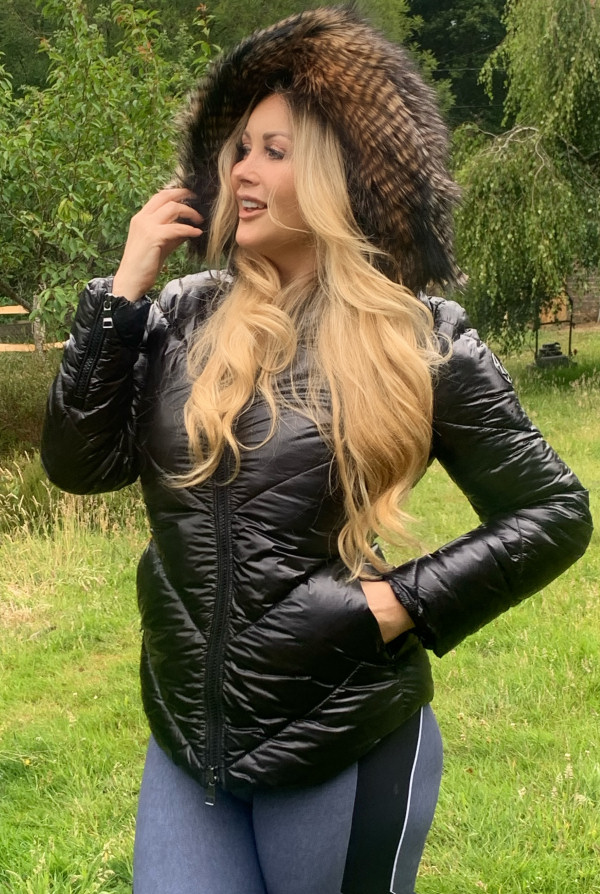 How do you envisage we make ethical fashion more affordable to all?
The more demand that there is for recycled fabrics, transparent supply chains and lower carbon footprints in manufacturing processes, the more likely it will be for costs to diminish for suppliers in these areas. This is a two-way process – demand for 'ethical' products must come from the consumer, and the ethical values must become important enough for the suppliers to change their ways. It will require both sides to push forward in order for ethical fashion to become the norm; allowing new processes and methods to be introduced and resulting in prices slowly declining.
However, there is a giant elephant in the room and that is the wages paid to factory workers in the fashion industry. Fashion is the most labour-intensive Industry in the world with nearly one in six people involved in it. The lowest wages paid in the industry are around $3 a day, and some 85% of garment factory workers are women. Even when major brands abscond responsibility by claiming that minimum wages are paid to workers in their supply chains, in the vast majority of cases minimum wages (if they exist at all) are not living wages. If fair living wages were to be paid to all factory workers, the fast-fashion industry would be dead to all extents and purposes. In my opinion, fashion cannot be ethical if it is based on exploitation. And this comes back to how we define the term 'ethical fashion' in the first place.
In my view sustainable fashion will have to be the way forward in the not too distant future out of necessity rather than choice simply because of the amount of human inhabitants & the strain on the planet. What are your thoughts on this?
I agree that there is a necessity owing to the damage that the industry inflicts on the planet in its current form. We have seen some of the horrific numbers above. A cultural change is necessary, and I'm hopeful that it is already underway.
With all of the potential in terms of reducing our environmental footprint, are government offering innovation grants to companies like yours for carbon offsetting?
I am not aware of any innovation grants available to culthread. Reducing our environmental footprint is a core part of our values and we are committed to continue improving in this regard. We view this very much as a process, and we will work hard to continue improving over time.
What advice would you give to anyone wanting to start an ethical fashion brand?
Firstly, that it is absolutely the right time to do so. Secondly, to think carefully about what the term 'ethical' means for their brand, and how they can remain true to their values and ideals.
What does the future look like for Culthread?
The future that I envisage for culthread is one in which we are the go-to brand for ethical, sustainable, fashionable outerwear and lifestyle products. I see us working hard to continue to improve all our processes, including sustainable sourcing and production methods, by constantly challenging and revisiting literally everything that we do.
I just want to congratulate you on your amazing ethical brand Culthread & what an exciting time it is for ethical fashion with unique brands & being part of mass change. Looking good & creating a greener kinder planet now seems within our reach.
Thank you, Victoria 🙂
« Grace: Founder of 'Kinds of Grace'
Gunas Koi Bag »