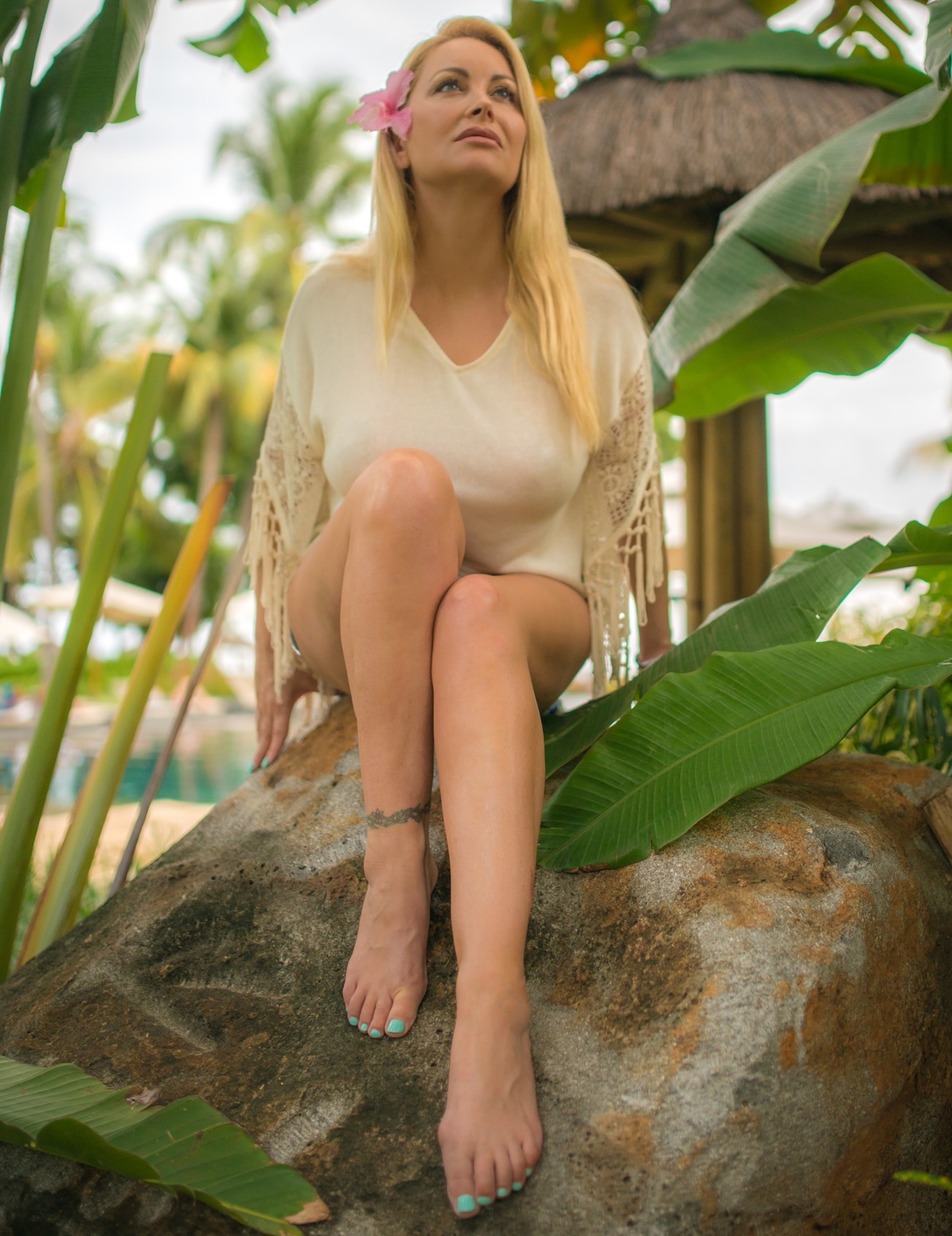 Having been a Vegan for the past 11 years I decided to have a cruelty free beauty overhaul. I've always tried to use products that are not tested on animals but in the past it has been so confusing. Companies are now realising whether people are Vegan are not they don't want to use products while animals suffer.
Thousands of animals suffer and are killed for cosmetics testing around the world every year – But it doesn't have to be this way…
Using your consumer power to make compassionate purchases is already a great way to show your opposition to animal testing.
Never before has it been as exciting in the cruelty free beauty industry as there are so many new animal friendly products coming on the market.
I'm finding now it's never been easier to use products that don't test on animals and I wanted to reveal my cruelty free products to you.
Some of these products I was already using and some are new finds.
Here's my top 10 head to toe cruelty free beauty products revealed.
Remember always look for the certified marks which are ether Leaping Bunny, BUAV or Vegan Society to guarantee cruelty free products.
---
Organics colour/haircare system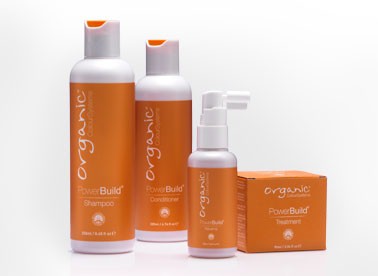 Hair colour, shampoo, Conditioner, treatment, serum and much more!
I can't praise this range enough! The whole range is truly amazing and I highly recommended that you try it.
I have my roots touched up every 4-6 weeks. I was invited into the Karine Jackson hair salon in Covent Garden to have my hair coloured by Ian the salons main colourist. Usually when I get my hair coloured my scalp itches and I have a little comb I can gently scratch my scalp with but that was not needed this time.
The Organics colour range do not contain ammonia which is essential for a healthy scalp if like me you regularly colour your hair and have a sensitive scalp.
Ian Florey explained…
Effectively silicone coats the hair and cuticle to give the "smooth" feel, however this eventually leads to build up and the hair felling heavy. With OCS we close the cuticle naturally so the hair is smooth and shiny without the silicone, leaving hair feeling like real hair.
Ian added- All products are designed to preserve the natural structure of the hair where necessary to repair and prevent a decline in colour so your colour lasts longer.
Organic 'Power build' shampoo, conditioner and treatment.  Since using the 'Power build' range regularly for the past 3 months my hair feels thicker, stronger and healthier. The Power build range provides hair with strength and volume while protecting from UV damage with Wheat proteins and vitamin B5.
The range contain only certified organic ingredients, nutrient-rich botanicals, amino acids, antioxidants, natural plant extracts, and other nutrients formulated to infuse hair with moisturising oils and nourishing vitamins.
The shampoo cleanses while only removing excess oil and dirt without stripping hair of its natural moisture and the conditioner and treatment leave hair stronger and with a natural gloss to it, it smells divine too!
To finish your look I highly recommend the Argon oil gloss/serum and hairspray too.
The serum is light while leaving hair with an intense shine but not heavy and lank like a lot of serums I've previously used. You only need a little so don't use too much.
I rarely use hairspray as I like my hair to move but love this non aerosol spray. It allows hair to move while lightly holding it into place with a yummy smell too.
To have your hair coloured with the Organic cruelty free colour range in Covent Garden London here's the salons website.
http://www.karinejackson.co.uk/index.php
For more information about the Organics range of colour and hair care products here's the email. You can also email to ask for stockists for this divine hair range.
---
 Earthzest Organics
 Luxury Organic, Hand-Blended & Cruelty-Free/Vegan certified beauty products.
The whole range is to die for. I'm currently using-
– Feed your face cleanser £19.00
– Feed your face Toner £19.00
– Flower power moisturising balm £25.00
– Luxury Salt scrub £18.00
– Shea & Lavender hand &body butter £25.00
– Chocolate Orange lip balm £6.00
Earthzest Organics are without doubt the purest products on the market!   NO Petrochemicals, NO Preservatives, NO Parabens, NO Artificial Colours,
NO Artificial Perfumes, NO SLS, NO GM, No Phthalates, No BPA, NO Palm Oil,
NO added Water
100% Pure Natural Goodness and Vegan certified too!
Because there are absolutely no nasties in these pure products at all they detoxify your skin allowing the skin to rebalance and breathe and because the skin rebalances you will see a visible improvement in just one week!
Only the finest organic and natural ingredients and every single one has been carefully chosen for its skin-enhancing properties and formulated for even the most sensitive skin – including eczema, acne and psoriasis.
Instead of clogging your pores with cheap chemicals, this range will nourish your skin and body with the highest levels of natural Vitamins, Minerals, Essential Fatty Acids, Omegas and Anti-Oxidants and remember you only need to you a little of these products as they are so pure.
Earthzest is certified by The Vegan Society and passionate about animal welfare and can guarantee that none of their products have been tested on animals or contain any animal derivatives.
I simply LOVE the whole range of Earthzest Organics and I know you will too!
---
Mychelle Retinal Serum, night cream and eye cream
Mychelle is on PETA's list of certified cruelty-free companies so I was looking forward to trying out the products that I was sent and they did not disappoint.
I'm loving the 'Remarkable Retinal Serum'.
Apply 1-2 pumps to the face at night before bedtime and leave for 30 minutes before applying the night cream and under eye cream.
Note-   This product may increase your skin's sensitivity to the sun; use sunscreen daily.
I have really noticed in the morning how clear and fresh my skin looks.  That's because This Powerful wrinkle-fighter boosted has the strongest non-prescription Vitamin A, Ceramide 3 and Orange Plant Stem Cells.
Clinically Tested
Allergy Tested
Dermatologist Tested
Non-Irritating
Vegan Friendly
Benefits: Renewing, Smoothing, Refining
£34.50
What is Retinol?
Retinol is one of the most powerful anti-aging ingredients.
Retinol can not only combat early signs of ageing, but correct existing damage. The benefit from using retinol is that it is a 'cell-communicating' ingredient which, in simple terms, can latch onto our skin cells and train them to be healthy. After 30 minutes I then apply night cream on top of the retinal serum. In the past I've been a little lazy with my night time skin care regime so I'm really enjoying this and have noticed just how hydrated my skin feels.
Revitalizing Night Cream
Nutrient-rich cream works overnight to restore skin's youthful radiance, firmness and increase hydration levels. Containing ChroNOline™ Peptide and Monk's Pepper, this advanced formula increases hydration and reduces the appearance of wrinkles revealing younger looking, firmer skin. Recommended for dry skin £29
Last but not least this Fabulous Eye Cream works wonders around my dry under-eye area.
This Advanced formula nourishes the delicate eye area while minimizing the look of fine lines.
£21
You can view the huge cruelty free range here.
---
Ultra Dex Whitening Toothpaste and mouthwash/oral rinse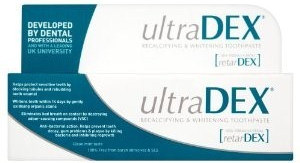 Ultra Dex toothpaste is the only toothpaste that keeps gums healthy, teeth white and freshens breath.
It is also not tested on animals and Vegan Society approved so what's not to love?!You can purchase online from Amazon and buy in Boots the Chemist.
For more information on the Ultra Dex range visit
http://www.ultradex.co.uk/product/recalcifying-whitening-toothpaste
---
Core Cosmetics – Mineral foundation and gel eyeliner.
The entire CORE Cosmetic range are Leaping Bunny Cruelty Free approved. This means you can use the products and know that you are contributing to a better world for animals and nature.
Each product is free from harsh chemicals, dyes and fillers and also has antibacterial properties that help to improve your skin.I really like Core cosmetics Mineral liquid foundation as it feels so light.
Cost £20
This luxurious liquid foundation contains antioxidants green tea, vitamins A, C and E to prevent visible signs of ageing and because it's a Mineral Liquid Foundation
It feels so fresh, and it looks so natural.
A highly pigmented foundation that can be applied thinly for a more natural daytime look  or layered for fuller coverage.
I'm also using the mineral blusher in Peach Pink £17
Mascara in Black £13
Mineral powder £15
Champaign Lip Gloss £10
Gel Eyeliner
I really love this waterproof Gel Eyeliner that comes in 8 highly pigmented beautiful colours. I found this eyeliner not only smudge-proof and waterproof for 24 hours but it looks so much softer than the liquid eyeliner I used before.
This is a new must have product for me.
Cost £17
You can view the full range that Core Cosmetics has to offer here
http://www.corecosmetic.com/en/
---
Jane Iredale Eyeshadow kit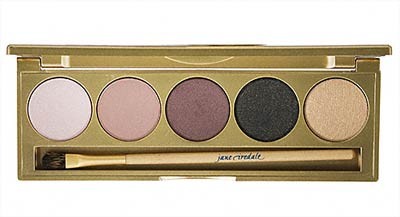 I'm really enjoying my new Jane Iredale eyeshadow kit
Includes shades of Nude, Violet, Aubergine, Sizzle and Sheer Gold Its formulated with minerals, botanical extracts and silica and Creates gorgeously smoky eyes. The handy kit comes in five sultry hues to enhance and define your eyes and Shades can be easily blended or layered
Here's 4 easy steps to apply eyeshadow:
1- Apply your darkest colour in a sideways V with our Eye Contour Brush.
2-Highlight above the iris in a medium shade with the Eye Shadow Brush.
3-Highlight the brow bone in your lightest shade.
4- Blend well with a clean brush.
This shadow kit costs £38.95
You can view the full range here:
https://janeiredale.com/uk/en.html
---
Beauty without cruelty
Beauty without Cruelty has led the way in cruelty free products for over 30 years and are fully compliant with BUAV and all BWC products comply with their strict standards. Please visit their website to find out more. www.buav.orgBeauty without Cruelty is also a member of the Vegan Society and more information about them can be found at http://www.vegansociety.com/
I'm currently using the nail varnish colour 'Mermaid' and lipstick in ' Cherry Blossom' and look forward to trying the rest of the range.
Mermaid nail colour £7.99
Cherry Blossom lipstick £6.95
All Beauty without Cruelty products are:
100% VEGAN FRAGRANCE FREE
CARMINE FREE
TALC-FREE POWDERS
PARABEN FREE
TOLUENE, PHTHALATE & FORMALDEHYDE FREE
Caring for environment by using recycled materials where possible and finding methods of sourcing which minimize our footprint on our planet
Here's a link to their fab range of Vegan make up –
Email [email protected] for stockists
---
Lavera self-tan
Summer is around the corner and it's time to bare some skin. If like me you are not a lover of laying in the sun for hours then it's time to get your fake on.
Lavera sunless tanner is not only certified organic but it's free from harmful chemicals too. I used this award winning Vegan tanner last night and I must say not only does is smell yummy but I woke up with a very natural looking and streak free all over tan.
My skin also feels soo soft which is not surprising as its ingredients include Organic Macadamia seed oil, Organic shea butter, and Sunflower oil Calendula flower extract of Aloe Vera leaf juice.
I'm not surprised this yummy smelling, Velvety soft natural organic vegan self-tanner has numerous awards!
Gorgeously Green Best Sunless Tan 2008
Europe Special Innovation Prize 2002
Green Beauty Bible Awards
Miss Eco Glam Award 2010 Best Fake Tan
Natural Health Award 2010
Cruelty Free, Gluten-Free, NaTrue Certified Natural, Vegan
HOW TO USE
Firstly shower and exfoliate, towel dry and apply head to toe in circular motions until tan is rubbed in completely.
Make sure you scrub the palms of your hands straight after apply tan.
You'll start seeing a tan effect within 3-4 hours.
Additional applications the next coming days will increase the tan colour until you achieve the desired effect.
Get a safe, natural looking tan without sun exposure! Organic soy
No pharins
No toxics
Organic
Vegan
Just a beautiful natural healthy looking tan.
http://www.truenatural.com/lavera.html/?utm_source=lavera&utm_medium=redir
---
Doctor Organic Rose Otto deodorant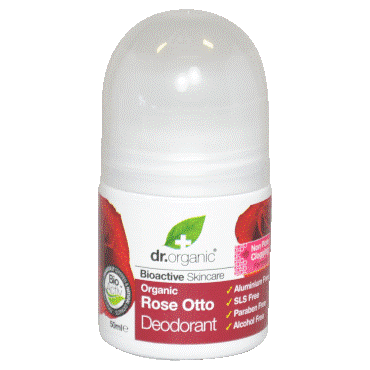 I'm loving this roll on deodorant that's smells fresh and flowery and also benefits from being Aluminium free SLS free, Paraben free, Alcohol free Vegan/Cruelty free
A liquid cream roll-on deodorant, delicate yet highly effective providing skin care benefits to all skin types and based on organic Rose Otto blended with Aloe Vera, Sunflower Oil, Icelandic Moss and Vitamin E.
This natural deodorant inhibits odour causing bacteria and leaves the skin feeling soft and rejuvenated.
The fresh Petal smell lasts all day so you feel flowery and fresh.
Cost £5.49
Available at Holland and Barrett
---
So there you have it – my head to toe cruelty free beauty products proving that looking good needn't harm any animals.
Remember all major supermarkets such as Sainsbury, Waitrose and Tesco own-brand beauty products and toiletries are all cruelty free too!
Here's a little list of companies that the cruelty free beauty world has to offer:
1- Barefaced Beauty
2-Paul Mitchell
3-Too Faced
4-Barry
5-Lush
6-Aveda
7-Urban Decay
8-Stila
Remember to do your research as the power is in your hands.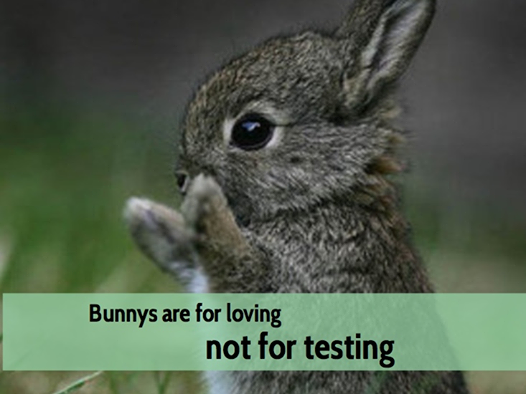 We have a voice and a choice whereas the animals don't. 
To find out more about cruelty free products visit PETAs website
http://www.peta.org/living/beauty/15-great-cruelty-free-companies/
« The K-9 Angels to present Vegfest in Bristol!
Its official VegfestUK Bristol 2015 rocked! »