Take a closer look at horse racing because beneath a glamorous facade lies ruthless abuse and exploitation.

Goodbye and good riddance to another year of the Grand National but the cruelty still carries on….
This year at the Grand National 2 horses died because of human greed yet the race goers cannot seem to understand that beneath its glamorous image lies a very dark and dangerous side to the so called 'sport'
Firstly, Seedling a six year old novice hurdler met a violent death when he hit and somersaulted over a hurdle on Grand National day at Aintree. The final day of the three-day event was just minutes old when Seedling died in Saturday's first race – a two mile, four furlong hurdle for novices. Thirteen other horses were entered and were confronted with eleven obstacles. A witness observed that Seedling hit the ground and bounced like a rag doll. The Channel 4 broadcast team meanwhile continued with blithely upbeat chatter, even though they were aware that the green screens had been erected around the stricken horse.
And if that wasn't horrific enough The Grand National meeting had claimed its second victim. Balder Success was destroyed on Sunday mrning two days after a serious fall in Friday's Melling Chase.
The 7-year-old gelding injured his right shoulder as he violently hit the ground early on in the race.
The news of Balder Success comes after the death of Seedling, a young horse who broke his neck in the first race on Grand National day. Meanwhile, Grand National runner, Balthazar King, remains in a Liverpool equine hospital with serious injuries after a shocking fall at the notorious Canal Turn fence during the first circuit of the infamous race.
PETA US has just made headlines with its searing undercover investigation into cruel and illegal industry practices among horse trainers in the US. But here in the UK, horses hardly face better odds.
The following are a few home truths about horse racing, which make it clear that the Grand National and races like it are a national disgrace:
Horses die on the racetrack all the time. Eight horses have died at Aintree in the past two years. Four died at Cheltenham this year. Their deaths were traumatic and frightening, a stomach-churning mess of tangled limbs, fractured bones and broken spines.
Jockeys see horses as "replaceable". Jockey Ruby Walsh caused a scandal with his comment on the death of Our Conor at Cheltenham: "You can replace a horse". But his callous remark served only to highlight the widespread attitude within an industry that treats horses as commodities, not as sensitive, sentient animals.
Horses are often on drugs. Drugs, both legal and illegal, are as ubiquitous at the racetrack as silly-looking hats are at Ascot. Horses are often drugged to mask their pain and keep them running when they should be resting or receiving treatment. Last year, trainer Mahmood al-Zarooni was banned from racing for eight years after he doped horses with prohibited steroids at one of the world's leading racing operations.
Former race horses are "retired" to the slaughterhouse. According to Animal Aid, around 1,000 horses from the racing industry are killed in slaughterhouses in Britain every year, to be turned into dog food or horsemeat. Other horses may face horrific live export to Europe.
Aintree is one of the most deadly courses in the world. The infamous Becher's Brook is known as the world's most dangerous jump and has racked up many fatalities.
Horses are made to race when they're too young. Making horses risk their lives on the racecourse is wrong at any age. But it's especially heart-breaking to learn that these animals may begin to race when they're barely more than babies and their bones are not up to the pounding and stress of the track. It's hardly surprising, then, that injuries, lameness and exhaustion are common afflictions.
Horses are whipped to the finish line. To hurt an animal deliberately is illegal in most other circumstances, but riders at the Grand National are actually required  to carry whips – despite the RSPCA's verdict that "[u]sing whips can cause pain and suffering to the horses" and often makes them run beyond their usual capability, increasing the likelihood of accidents. Frequently, jockeys violate the already watered-down whipping regulations, which dictate how often and where they hit horses.
It's all about the money. Owners of horses in the Grand National often mistake their love of money and glory for a love of the horses, but the facts make it clear what the industry is really worth.
People who care about horses are turning their backs on the Grand National and every other race in which horses are being run to death.
This cruelty will end only when the public realises that there is no such thing as a "harmless flutter" when it comes to funding the cruel and exploitative horse-racing industry.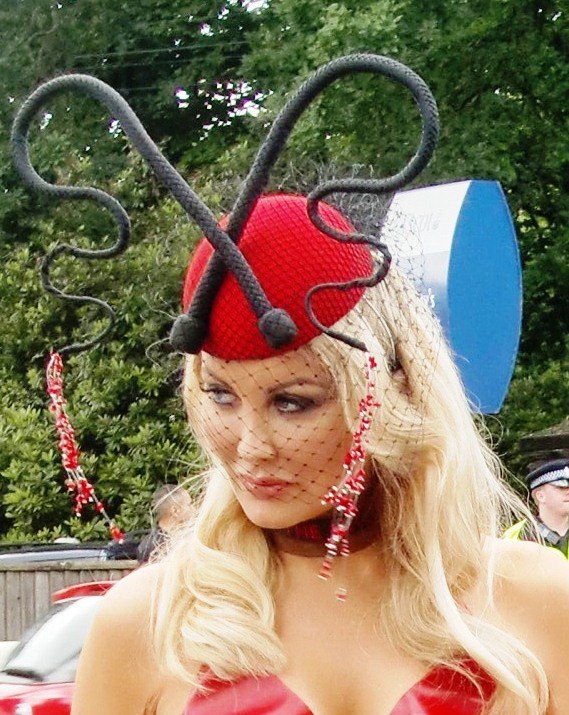 Please join the Vegan Angels and help spread the word about the cruelty of horse racing.
Please visit Animal Aids link below where you will find full details and ways to help spread the word.
http://www.horsedeathwatch.com/
Information for this blog sourced through Animal Aid and PETA UK
« My vegan Easter
The K-9 Angels to present Vegfest in Bristol! »