Easter is a time to give and receive delicious chocolate – Let's celebrate Easter cruelty free for the animals by buying dairy- and egg-free chocolate!
Now I know it's a hard job but as you know I'm dedicated Vegan so I will endure the arduous task of trying out a selection of Vegan Easter eggs and giving you my verdict.
This selection of Easter eggs are not only Vegan but they are also Gluten free, wheat free dairy free and egg free.
Here's my verdict
Choices with caramel flavoured chocolates inside. 30% cocoa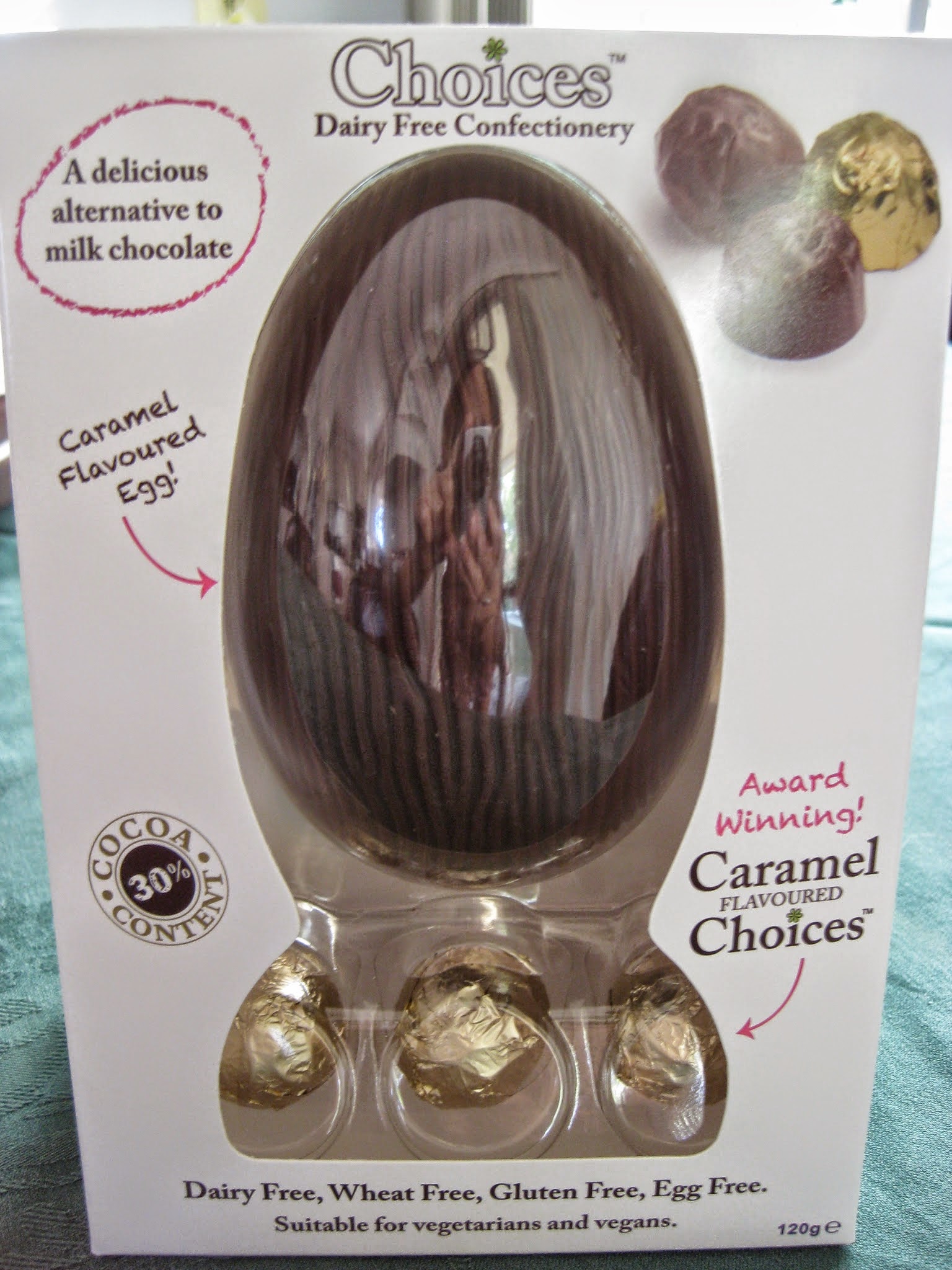 Mmm off to a good start! I like this chocolate egg very much but I especially like the caramel chocolate inside. There were only 3 and I could have eaten more. They were Very creamy and silky smooth.
Verdict 4 ½ out of 5
Celtic chocolate egg 60% cocoa
I'm not a dark chocolate lover but this taste like dark chocolate to me so if dark chocolate is your thing then I would recommend this.
3 ½ out of 5
Choices white chocolate egg
With buttons inside
I'm a white chocolate lover and this didn't disappoint but there is room for improvement. Love the little buttons inside.
Verdict 4 out of 5
Moo free organic egg
This chocolate was ok but I didn't feel it taste as chocolatey by comparison
Verdict 3 out of 5
Plamil organic fair trade egg
This was my least favourite egg. Didn't taste like chocolate to me.
Verdict 2 out of 5
All eggs I tried were from Holland and Barrett. Here's a link to some more cruelty free Easter ideas
Happy cruelty free Easter!!
http://www.peta.org.uk/blog/9-easter-chocolate-ideas-for-vegans/
« Lavera self-tan review
Vegan Angels front 50 shades of shame Ban the whip campaign. »