Ohelo insulated stainless steel Water Bottle £30.00 (500ml bottle)
In the UK we use an estimated 13 billion plastic bottles per year. 5.5 billion are not recycled! To add to this environmental tragedy there are also catastrophic health consequences.
Each plastic bottle leaks harmful chemicals into the environment as it decomposes. Studies show that the toxins decomposing bottles of water leach into our environment cause a variety of health issues, including reproductive problems and cancer.
If you feel the Ohelo bottle is pricey then think again.
The average cost of a 1 litre bottle of water in the UK is 65p. In contrast the cost of 1 litre of tap water sits at only 0.1 pence , making bottled water a whopping 650 times more expensive than its tap alternative.
I feel plastic single-use bottles will soon have to be a thing of the past & I'm already making the Ohelo part of my daily routine.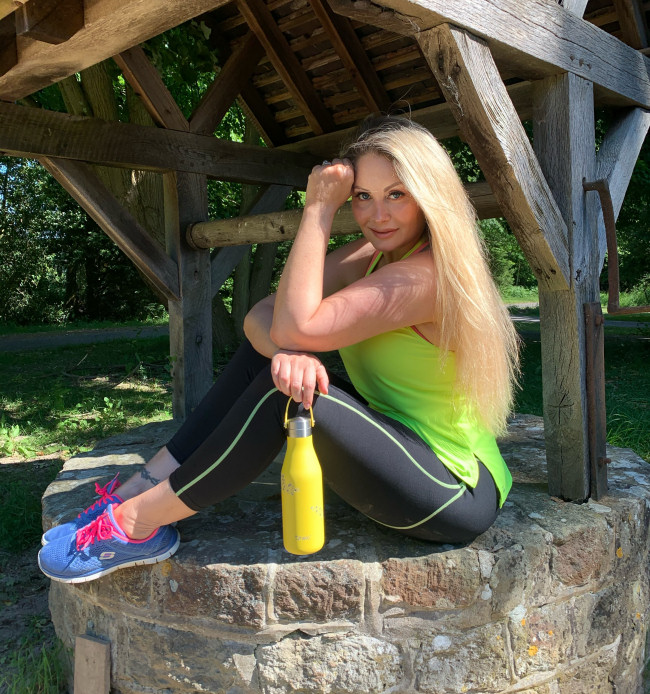 I was sent this pretty & practical Ohelo Reusable bottle From Ohelo Bee collection & it's been accompanying me on my dog walks and trips out & about. Lightweight & stylish and keeps hot drinks hot for up to 12 hours, cold for up to 24 hours while more importantly saving our planet too.
These stylish Eco warriors at Ohelo also do matching reusable tumblers too.
#OheloThere
« Vitamin C Zooki
The Vegan 'Mini Cobalt Blue' Croc by Amschela »