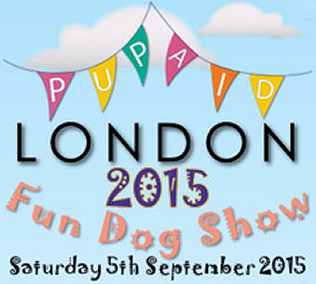 September 5th 2015 saw the welcome return of Pup Aid, now in its 6th year, and also now the world's biggest and most well known puppy farm awareness social event.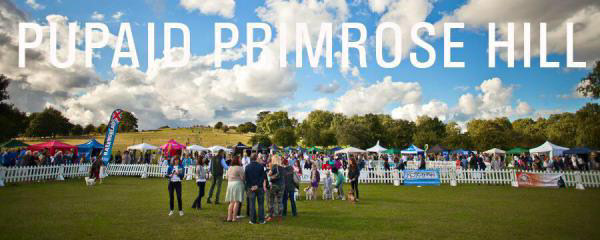 Pup Aid is held on the stunning Primrose Hill in London and  attracts people who already own a dog, those wanting to welcome a dog into their family and people who just love dogs as it's so very rare to see so many dogs in just one place!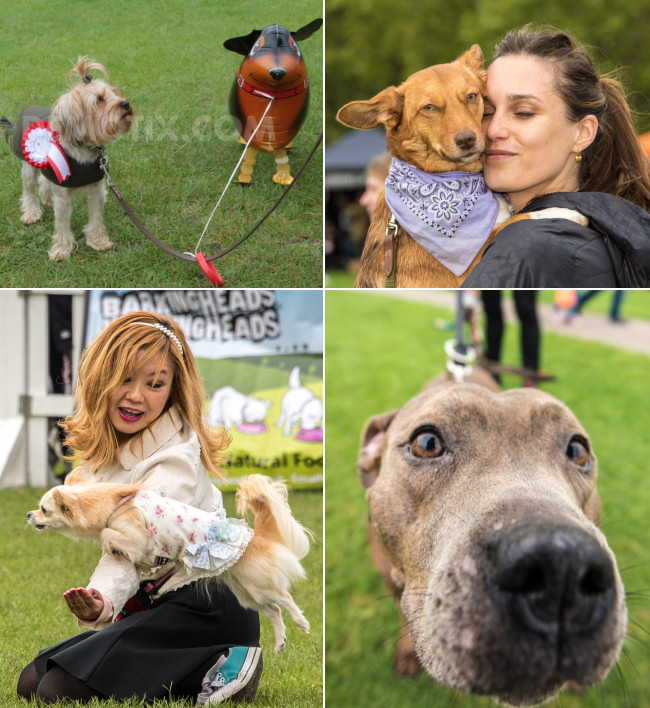 It's a beautiful and heart-warming day out with lots of fun dog classes such as 'Golden oldie' 'dog most look like a celeb' and 'Child's bestfriend' plus many other fun classes but Pup Aid has a very serious message as it's a campaign for better controls on licensing in the puppy trade.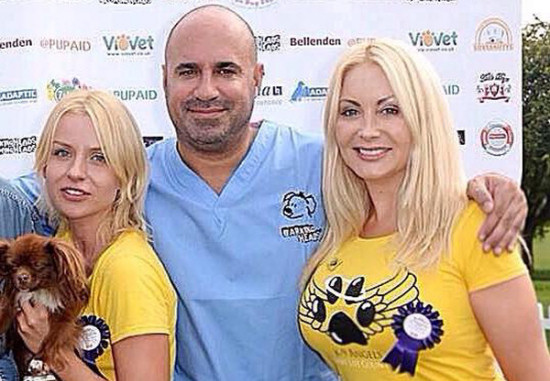 Founder of Pup Aid and TV vet Marc Abraham has got the balance just right. The puppy farming industry is something that not  many people are aware of and that's why Pup Aid is so important, because if you can get celebrities to spread the word that puppies sold in pet shops are commonly infected with horrible kennel cough & life-threatening parvovirus then the masses will get the message and hopefully spread the word too and change the way they obtain a puppy.
The brainchild for Pup Aid, Marc the vet, says:
" Just 6 years ago – when I admitted seven puppy-farmed puppies, all dying of parvovirus & connected to drips, into my emergency veterinary hospital I vowed that day to do something about it – but never dreamed that this would ever happen!"

Pup Aid is an awareness event to alert the public to the fact that puppy farming is a commercial mass production, basically battery farming, of puppies in horrific places driven by profit rather than welfare.

Pup Aid was opened by Haatchi and Little B, which was a very special moment with this special duo. For those of you do not know, Haatchi the dog was deliberately tied to a train track and his back leg was ripped off, he staggered for 5 days like this until the RSPCA rescued him, then he was adopted by his wonderful family. Haatchi and Little B are now inseparable. As Little B cut the red ribbon to announce Pup Aid 2015 officially open it was a special moment.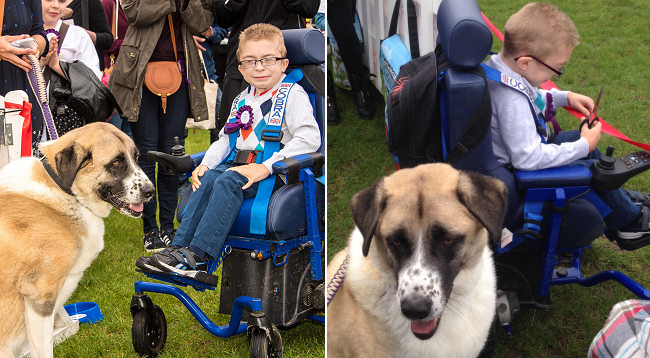 Then the fun dog classes kicked off the first being Golden oldies. I thought I would enter my 13.5 year old Loui who I've had since he was just 8 weeks old. Unknowingly to me at the time Loui was from a puppy farm, since I've had him he's been fraught with illnesses – everything from dry eye, skin allergies, ear problems. He's now partially blind and deaf and he has cushions disease which is respiratory meaning he has problems breathing – it's a fatal illness.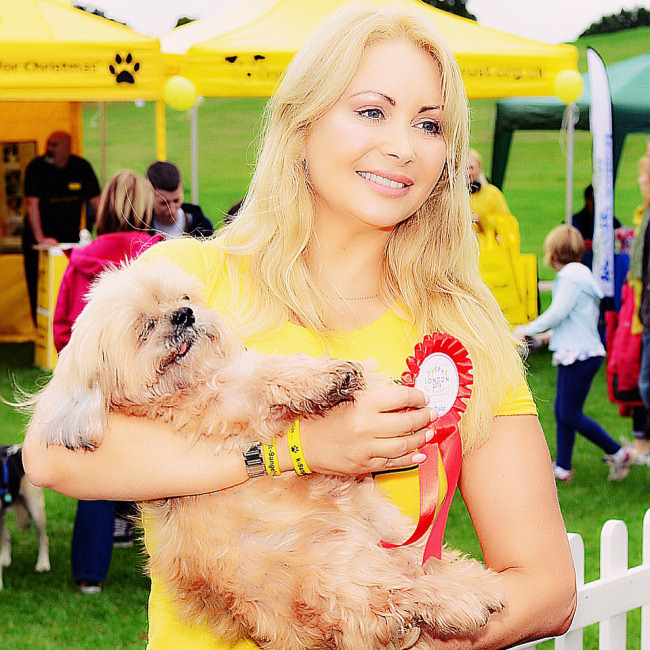 I was so surprised and extremely proud when the judge, S Club 7's Jo O'Meara, said my boy Loui had won 'Golden oldie' 2015!! It literally made my day!
Some other highlights of the day: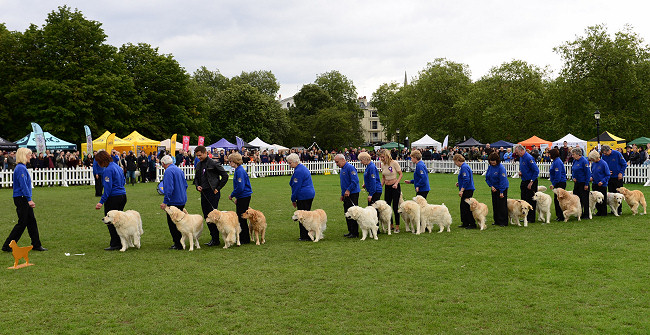 But the most beautiful and poignant parade had to be of the rescued ex-breeding bitches, beautiful dogs saved from an horrific, abusive existence on puppy farms. This parade was so emotional and is exactly what Pup Aid is all about, making sure puppy farms are a thing of the past.
Pup Aid raises much needed public awareness to highlight the cruelty of the UK's puppy farming industry, i.e. the battery farming of dogs purely for profit. Unscrupulous 'breeders' keep thousands of breeding bitches in dark and harsh conditions to be endlessly mated, and mass produce an unlimited amount of puppies sold via pet shops, dealers and free newspaper adverts to unsuspecting new owners, unaware that these tiny new family additions are probably diseased and unsocialised. Pup Aid's message is simply: If you want to welcome a new dog into your family then do your research first. In order to stop puppy farming we must simply stop the demand. By raising awareness through events like Pup Aid and promoting rescue dog adoption and responsible breeding practices it has to end eventually.
It was time for the K-9 Angels to judge 'Best rescue' along with Claire Horton, Chief Executive at Battersea dogs home and  Susie Dent, Countdown's dictionary queen. This was never going to be easy for the K-9 Angels to judge this as to us all rescue dogs are winners, they are survivors, they are all top dogs to us.
But all the judges agreed that one dog really shone and that was a beautiful dog named Raffy that had been rescued from the streets of Romania

Famous faces judging the fun doggy classes included Pup Aid patron Meg Matthews and her daughter Anais Gallager, Countdown's Rachel Riley and her partner Strictly Come Dancing's Pasha Kovalev,  actors Peter Egan and Charles Dance, TOWIE's Kirk Norcross,  S Club Seven's Jo O'Meara, X-Factor's Matt Cardle, Stereo Kicks' Reece and Countdown's Suzy Dent all loved Pup Aid.
The end of the day was near and it was time for 'Best in show'. Animal hero and actor Peter Egan had the task of judging this. It really wasn't a surprise at all to the crowd when rescue dog Raffy also won best in show!!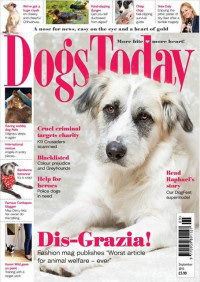 Raffy life started as a street dog and was rescued by his lovely adopter Tess. It was an emotional moment when Raffy won, going from underdog to top dog winning Pup Aid's Best in show 2015.
It's no surprise that Raffy has also won 'Super model' dog at Dog Fest and is also a cover model on the front of Dogs Today magazine.
---
Pup Aid 2015 couldn't have been any better really. The day was spent spreading awareness, being in doggy heaven and to top that off Pup Aid's catering was 100% Vegan!!
The K-9 Angels, amongst many others, were so wishing that Pup Aid was the whole weekend!!
The K-9 Angels look forward to seeing you at Pup Aid 2016
Here is my recent interview with vet Marc Abraham, talking about puppy farms and Pup Aid, on my Phoenix FM radio show:

Interview with Marc Abraham by Phoenix Fm on Mixcloud
« Diary of the week I cycled 400 miles
The Emotional Roller Coaster of Dog Rescue a K-9 Angels Diary »