Vegan Angels rock Vegfest 2015!

We founded Vegan Angels last year we want to inspire others to go Vegan for the animals, for their health and our planet.
We are delighted to have been appointed Vegfest UK official celebrity bloggers, and we will be giving an informative talk about the work that we do with animals around the world and also telling you about our Vegan journey and revealing our cruelty free beauty products and giving tips on health and fitness.
We are also the Co-founders of the dog rescue charity K-9 Angels. In the last 3 years since our charity started it has rehome over 650 dogs, spayed over 2,500, built a shelter, embarked on an educational school tour and raised hundreds of thousands of pounds.
Vegan-angels.org
k-9angels.org
www.victoriapearceofficial.com
We will also be presenting at all the Vegfest's this year for Vegan Angels TV so please come and say hi! We don't bite 😉 we are Vegans 🙂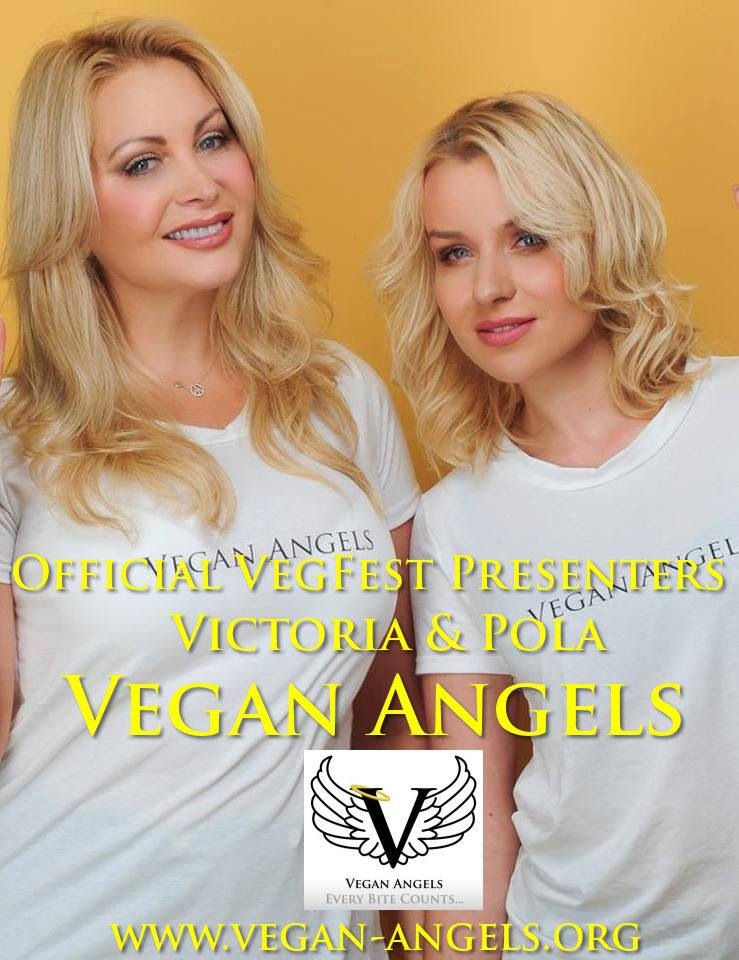 Vegfest is so much fun! Loads of great stalls, amazing food, comedy, tips and us! 🙂
I've been supporting Vegfest for years now and it just keeps on getting better and better!

Vegan power!
With … Jeremy Cunningham of the levellers
Steve Trister comedian, me, Patrik
Baboumian world's strongest vegan Karin Ridgers Veggievision TV founder
Vegan Angels talks- dates and times.
Brighton – Sunday March 29th at 4pm in the Lifestyle/Campaigns talks room
Bristol – Saturday May 23rd at 2pm in the Lifestyle/Campaigns talks room
London – 4pm on the 10th October in the Lifestyle/Campaigns
We look forward to seeing you all!!
Vegan love
Victoria and Pola xx
« RAW Restaurant London – Review
Vegan lunch review with 'Honorary' angel Marisa Heath »