Vegan lunch review with 'Honorary' angel Marisa Heath

Wild Food Cafe is a raw-centric food restaurant located in a magical Neal's Yard in Covent Garden, London. They are focusing on wild, fresh, colourful gourmet ingredients & plant-based (vegan and vegetarian) cuisine.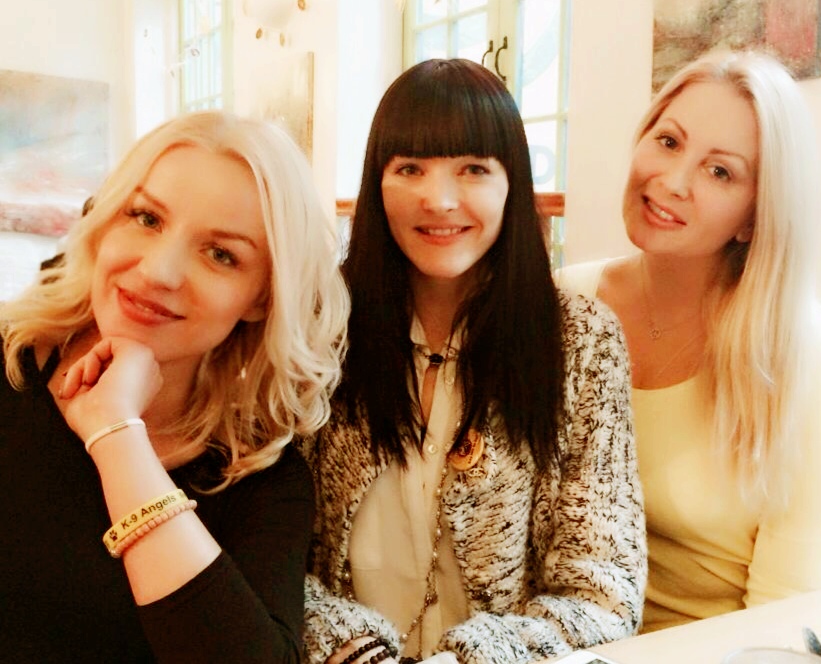 We are on a high today for more reasons than one!
Firstly the Vegan Angels are reviewing one of Covent Garden's best keep secrets the wild food cafe that serves up vegan delights and secondly to see Marisa who's our new honorary angel, passionate Vegan and a member of the All-Party Parliamentary Group for Animal Welfare, she's one inspirational lady!
The cafe was packed and all of the food being served looked utterly delicious! And the cafe is dog friendly too. I think I'm going to like this place!
I ordered The Wild Burger…
Scrumptious shiitake, raw olive & dulse burger with in-house cultured Wild Sauce, tomatillo salsa Verde, caramelised onions, baba ganoush & crispy gem lettuce in a wholemeal sprouted organic wheat bread
Marisa ordered – Wild Pizza…
Raw, dairy-free young coconut cheeze, wild sea purslane & basil pesto, raw cultured tomato & goji berry marinara, Turkish olives, artichoke hearts, avocado
Pola Ordered the Vegan shepherd's pie with sweet Potato chips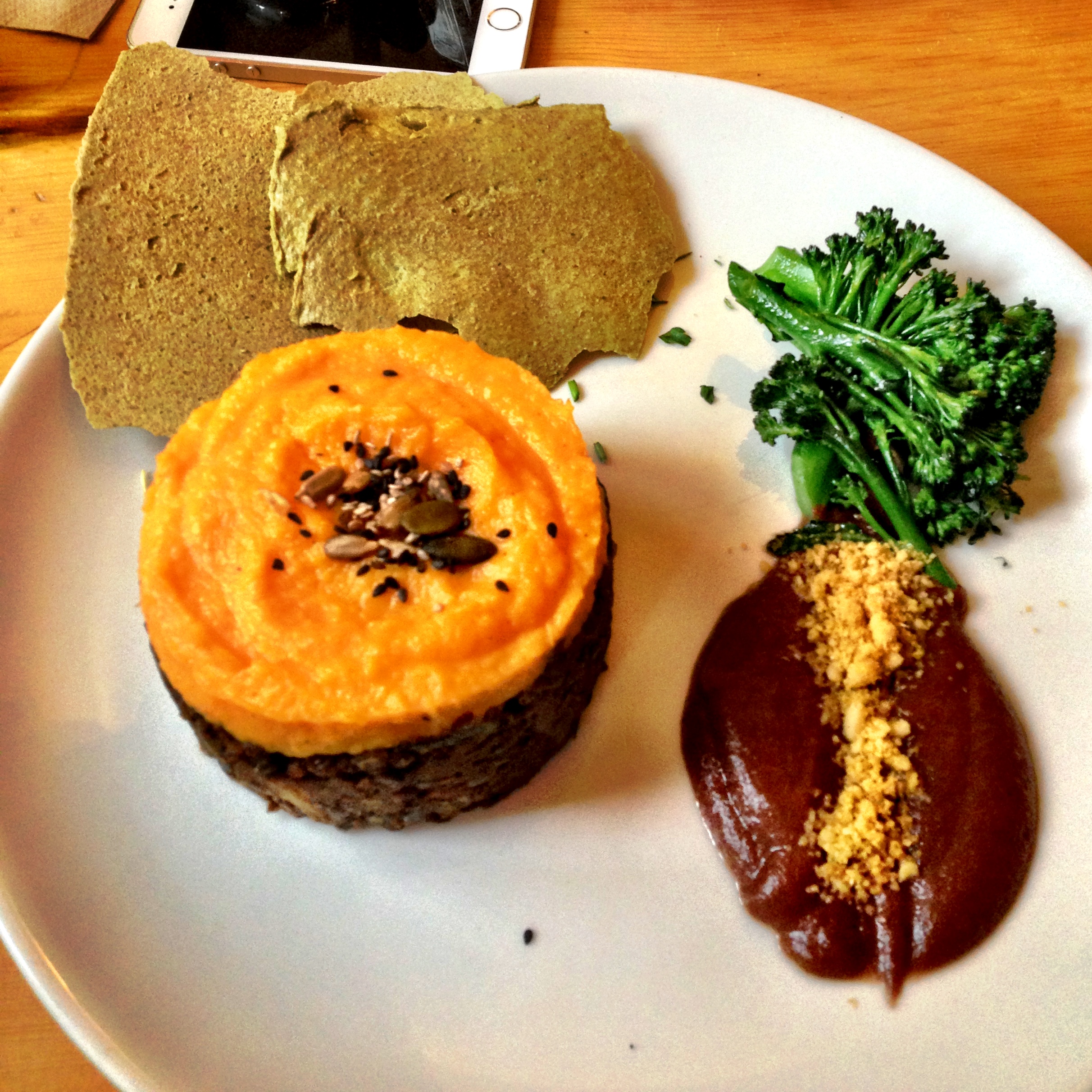 Luckily I got to try some of all of these dishes. It's so hard to choose as they are all so delicious. A lot of raw foods on the menus all freshly made on the premises and nutrient packed whole foods. The place was buzzing with people and I can totally see why.
Desert we shared
RAW CHOCOLATE AND BERRY TART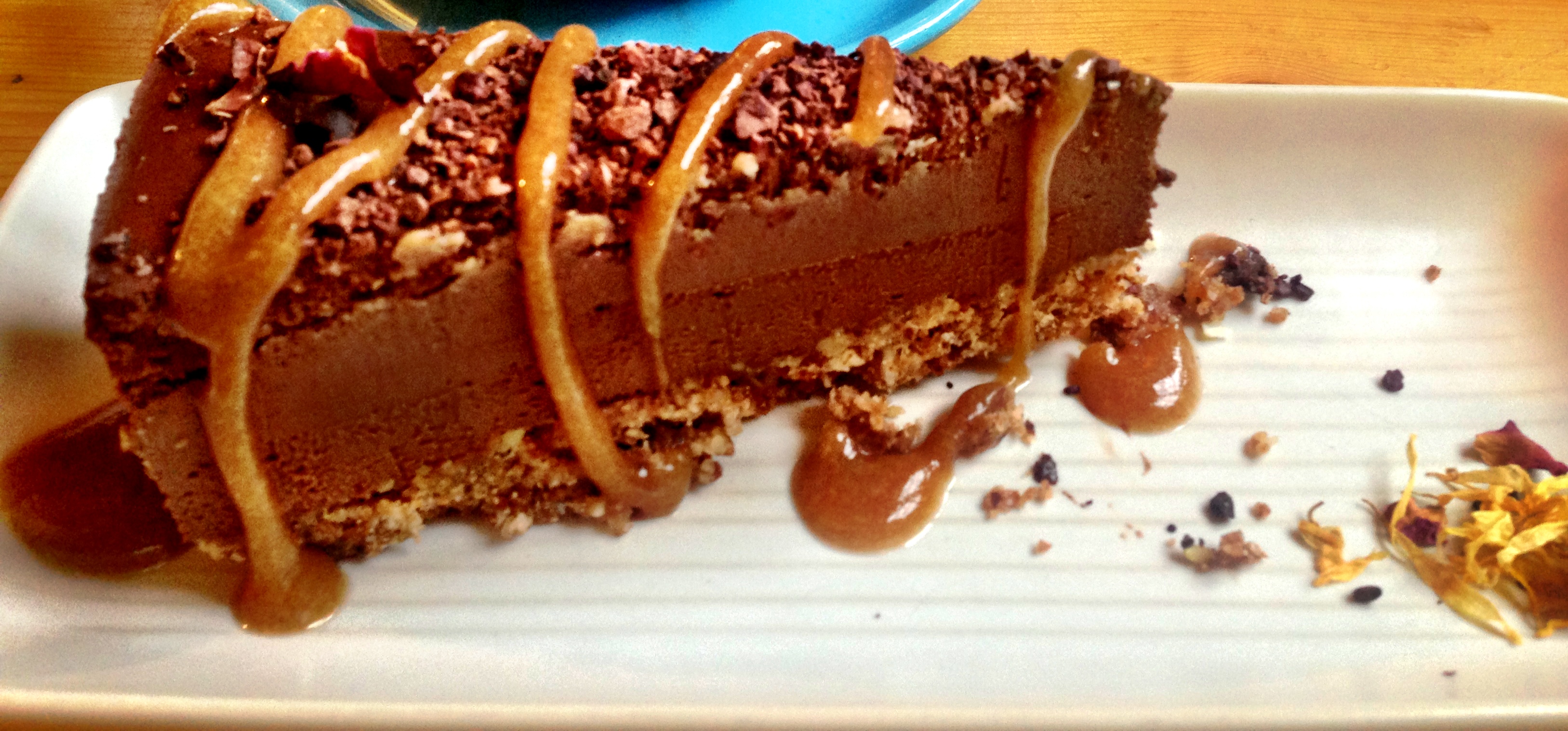 Creamy & smooth thick layer of chocolate superfood heaven on a firm crust of organic almonds, figs, dates and coconut chips finished off with seasonal berry sauce
Wildfood cafe has it all. Out of this world healthy nutrient packed organic dishes, super healthy freshly made juices and Smoothies. Deserts to die for, dog friendly great staff and buzzing atmosphere.
The Angels will be back! Xxx
http://wildfoodcafe.com/
« Vegan Angels rock Vegfest 2015!
K-9 Angels front Harvey Nichols fur campaign in London »