RAW Restaurant London -Review
By Vegan Angel Victoria Eisermann
Recently launched vegetarian restaurant "RAW" at La Suite West offers a tastefully designed, contemporary new health focused option, everything from chic alcohol free "mocktails" to healthy meat free dining .
Nik Heartland, the Chef has designed a menu to provide some of the best that nature can offer, with a selection of Vegan friendly, dairy free and raw dishes.
I absolutely loved shooting for a new reality TV show at LA Suite West in London for more reasons than one!
Firstly I get to highlight my charity K-9 Angels and tell the world about the work that we do saving stray dogs but as LA Suite West is Vegan restaurant I get to try out the culinary delights with old friend Elizabeth who head booker for a top London model agency.
Elizabeth and I hadn't seen each other for over 15 years so had loads to catch up on over our Vegan lunch.
We both ordered the Thai red curry with sweet Potato chips.
The curry was absolutely delicious and if, like me, you like creamy curries then this dish is for you served with coconut rice.
The sweet potato chips went very well with this creamy curry and ideal for dipping, very yummy!
Now I was going to be a good girl and skip desert but Elizabeth twisted my arm 😉
So glad that she did!
We both ordered the chocolate fudge cake, mmm' very Chocolaty indeed! Very rich so I could only eat one chunk but the resturant were happy to bag it up for me to take home.
A must have desert for all you chocolate lovers out there!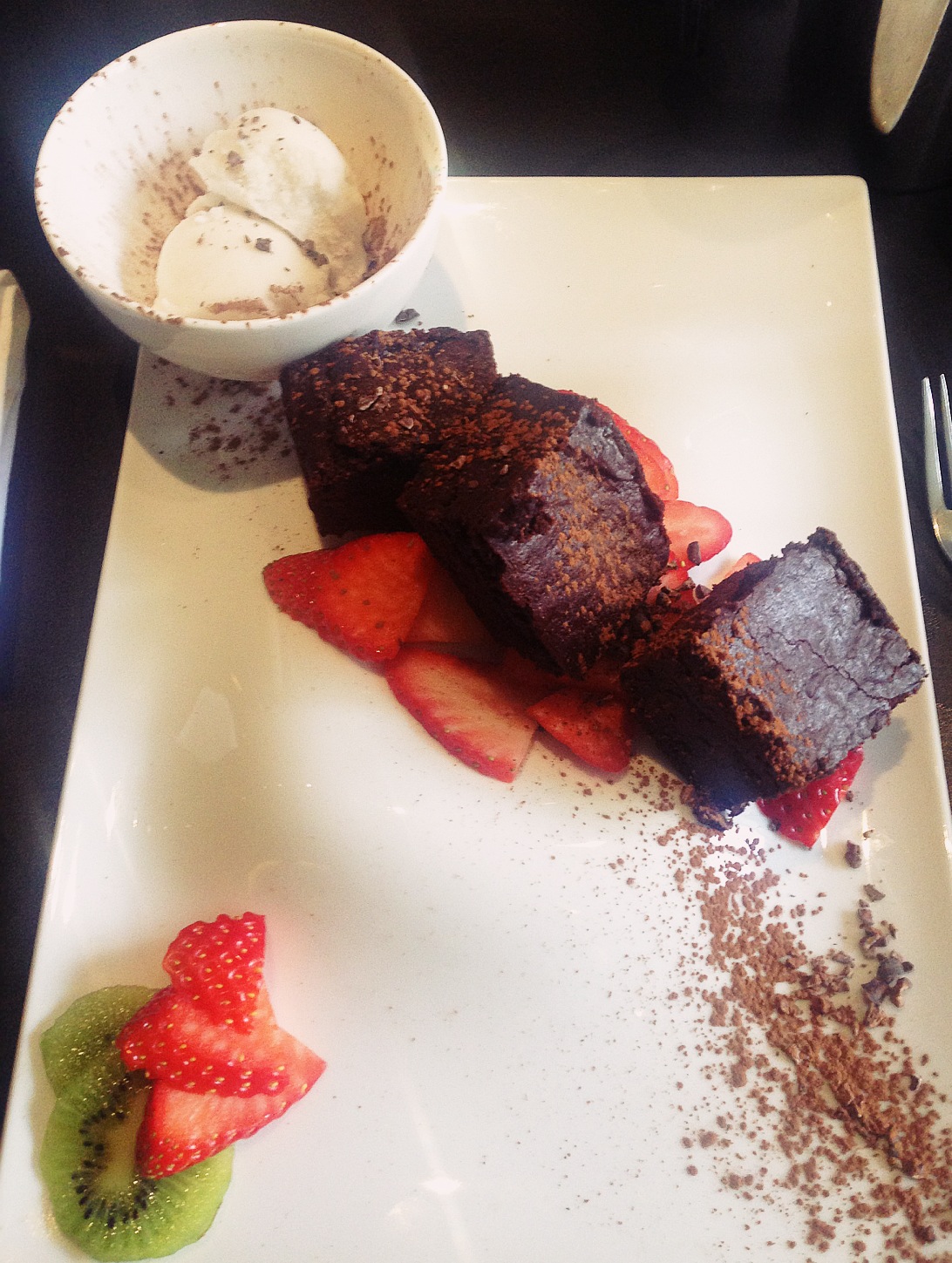 I would fully recommended RAW at La Suite West for lunch.
I've now tried their Vegan afternoon tea and their lunch.
That just leaves breakfast and dinner to review and I can't wait!
A huge thumbs up from me!
http://www.lasuitewest.com/raw-vegan-restaurant-london
« Ethical all natural Wellness Breast Kit- Introduction
Vegan Angels rock Vegfest 2015! »