I've been a fan of this award winning brand Viva La Vegan for over 6 years now. I first discovered them back in 2015 while presenting for Vegfest UK in Bristol. I'm a huge beanie fan and the 'Humane Being' beanie by Viva La Vegan is currently one of my favourites, not only because I love the message it sends out but because it keeps me warm as it's so cold right now! It may not be classed as a luxury item but keeping warm while walking my 8 rescue dogs is definitely an essential.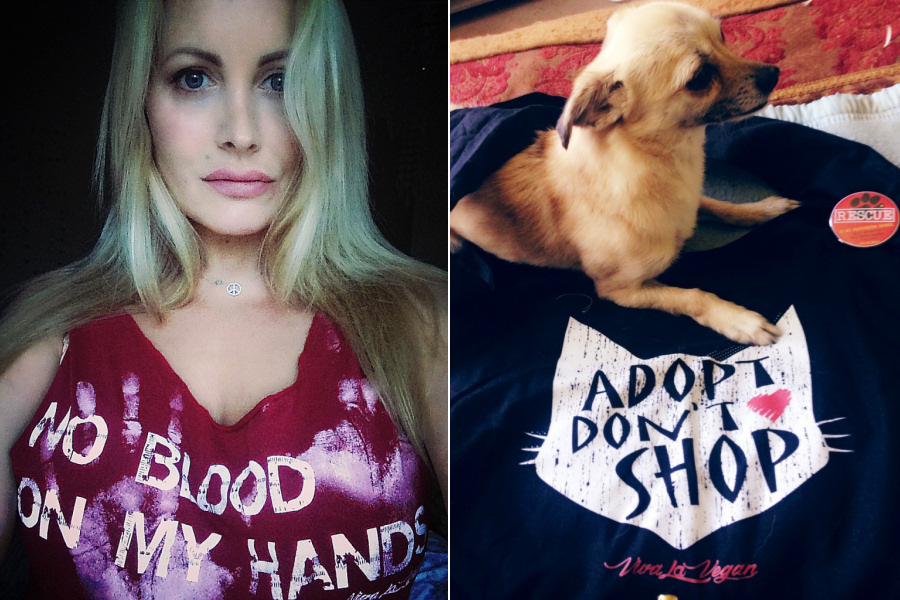 Being a rescue dog mum there's another message I like to share, this time on a bag by Viva La Vegan that says 'Adopt don't shop' on it, which was inspired by the 3 adopted dogs and adopted cat of the founder and designer at Viva La Vegan, Jay. Adopt don't shop is another very important and dear subject to me. And let's not forget this amazing hoodie 'Rebel with a cause' – I absolutely love this hoodie!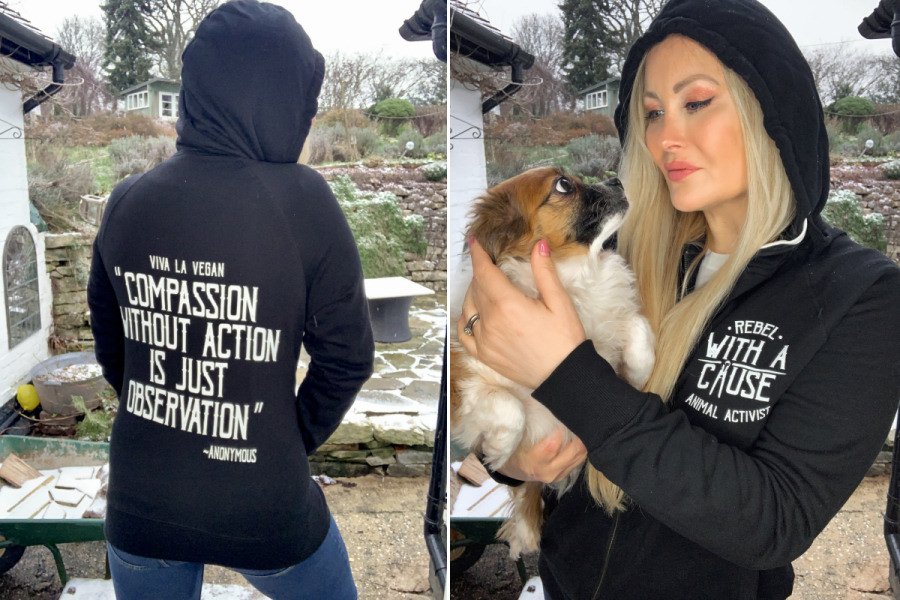 I chatted to Jay, the founder of Vegan La Viva, just months after she started her ethical brand 6 years ago as I wanted to know her reasons behind her brand. Jay explained that she used to be a High Street clothes designer, but thought why not design vegan fashion and start a brand and that's exactly what she did. And now Viva la Vegan sell everything from edgy T-shirts to hoodies, bags and badges all with cute but clear message to go vegan for the animals.
Jay adds she's vegan to the core and I for one can totally relate to that. I totally love this brand and what it stands for. 
« Eco Swim® Angelina one piece swimsuit
Beyond Skin – The Ronnie boot »