Wednesday Feb the K-9 Angels kicked off their 2015 UK School Tour and spoke to children at Scargill Infant School about responsible dog ownership and dog rescue.
The kids were amazing such a fun and touching day.
The children were so engaged and ask lots of questions. They absolutely loved meeting our rescue dogs Benjy, Penny and Elizabeth.
The children were so touching and when ask what do dog's need a little girl stood up and said 'love' which made our hearts swell.
The K-9 Angels feel that pet care, responsible pet ownership and knowledge about rescue dogs should be part of the school curriculum.
The keys things we spoke about where dogs environment, dogs diet, dogs health, behaviour and companionship.
We spoke to 250 children for just an hour but we could have stayed all day as the children were so interested. It really was an absolute joy and we are looking forward to our next school visit and revisiting Scargill infant school again.
A special thank you to the deputy head teacher Judy Munford for setting the visit up at her school. Judy is a wonderful lady and mummy to a K-9 Angels rescue dog too.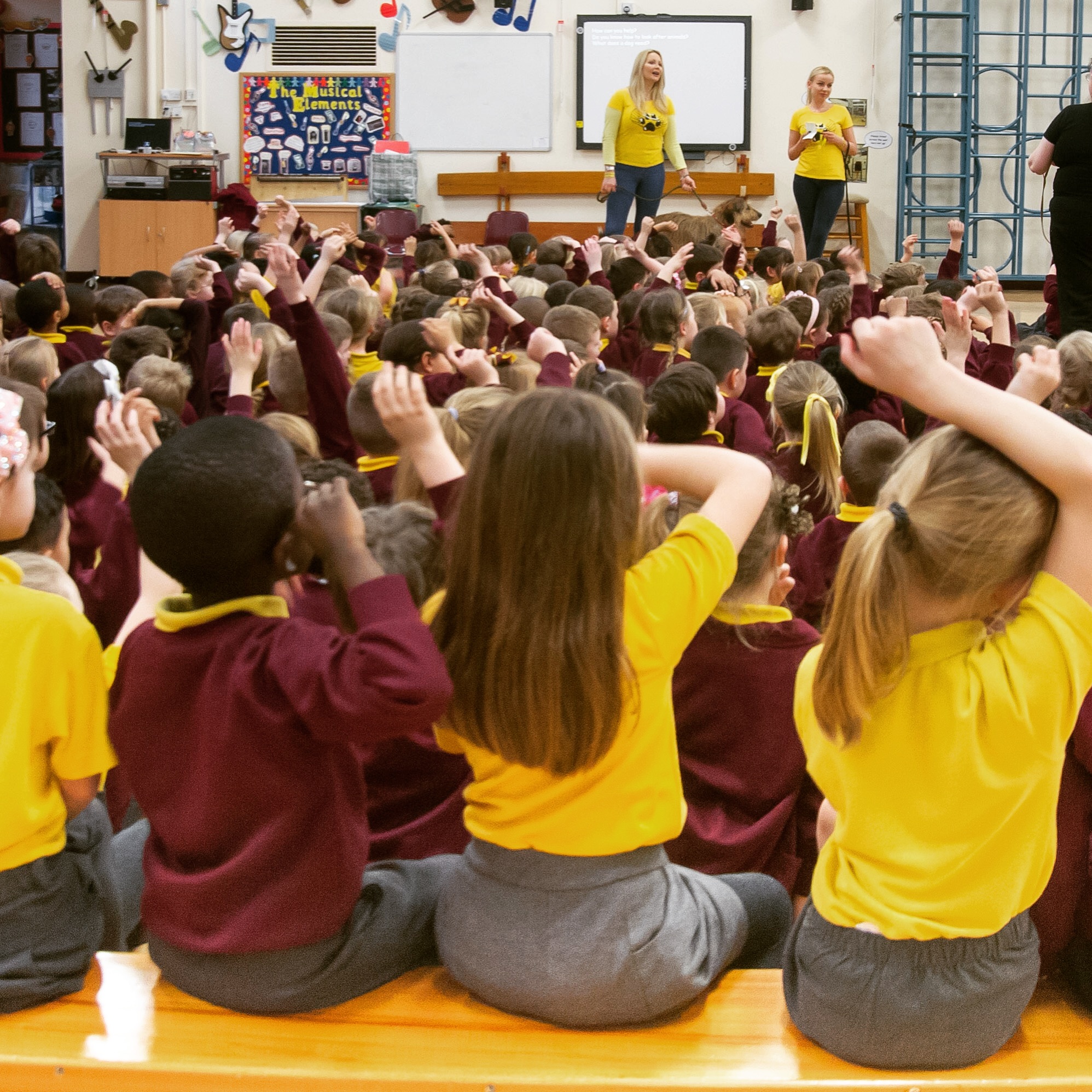 PLEASE REMEMBER
A dog is for LIFE!
It is our responsibility to look after them all the time.
We have to:
Feed them the right things
Give them a bed and safe places
Make sure they are healthy
Give them exercise
Take them to the vet if they are poorly
We are undertaking this school tour to promote the benefits and responsibilities of animal ownership and will be talking in simple terms about the animals they rescue. We are passionate about our work with animals and believe that these messages about pet care should start with the very young.
Victoria and Pola would be happy to lead a school assembly on their work or talk in more detail with individual classes or groups of children.
Voluntary donations towards their charity work arte always welcome.
If you would like a visit to your school please send a message to [email protected] or visit our website www.k-9angels.org
A thank you card to K-9 Angels from Scargill school.
New K-9 Angels junior logo
« 'Ruffin it' to riches
The K-9 Angels rescue mission 2015 »